Villa Padierne Resort > Newsletter
Nestled in natural surroundings of incomparable beauty beside the Mediterranean Sea sits the Villa Padierna Golf Club, where playing golf is an exceptional experience. The exquisite atmosphere with the most cutting edge facilities and customized service is all there for you to enjoy and appreciate the little details.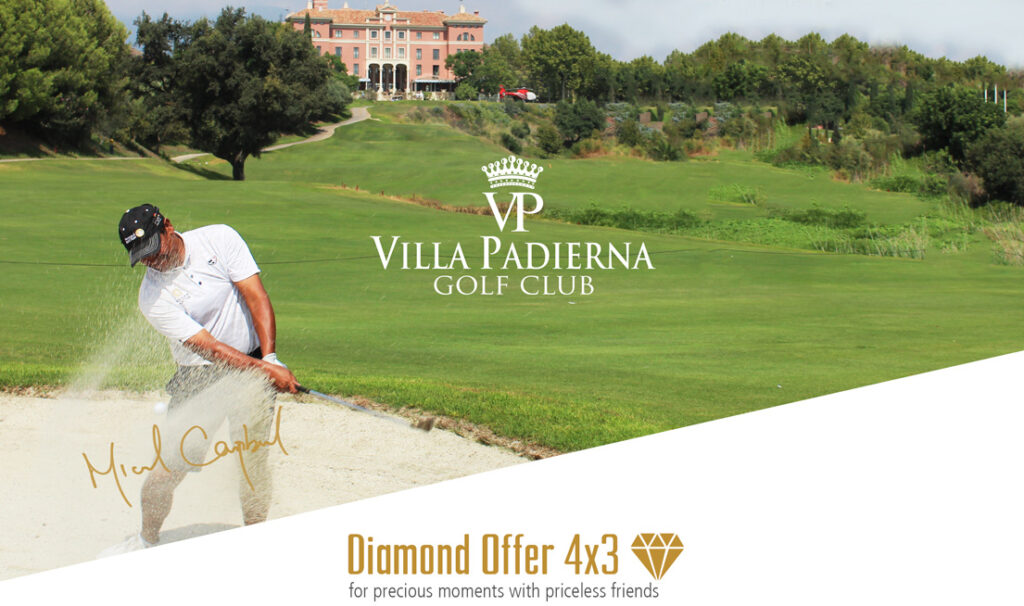 Spend quality time with those who are ethe elixir of your life and revel in your favourite pastime at Flamingos Golf, Villa Pardiena Golf Club's most popular course for delighting plaers of any calibre.> FROM 267 €

Alferini
Set in a valley, faraway from buildings and noise, the course has been described as technical with long fairways and fast greens, there are plenty of starting platforms. > FROM 89 €

Los Flamingos
The course is characterized by its landscaping, with a variety of trees and beautiful views of the Mediterranean. > FROM 89€

Tramores
Tramores is a beautiful field of fast course, while being technical and very entertaining at the same time. > FROM 80 €

Things To Do Near Me
Puerto Banús is known as Costa del Sol's playground for the rich and wealthy that come here for the beaches, the beach clubs and the buzzing nightlife. The shops and restaurants reflect this expensive lifestyle, with plenty of designer names on offer around the marina. If you enjoy people-watching and are there during the summer months you'll never be short of popstars or reality TV stars to spot. If sports cars and big boats are more your thing there are plenty of Ferraris and luxury yachts to admire.